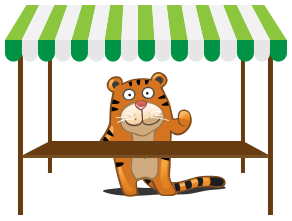 For seller
Do you want to reduce your portfolio with domains or offer your domains for sale? Then nicsell is the right place for you. For this purpose we offer a domain marketplace.
A simple and fast processing is in the foreground for the seller, as well as the buyer. As a seller you only have to enter your domains with some information into the marketplace. These details include the domain name, the auction period, the auction type, the minimum price and, if applicable, a starting price (depending on the type of auction).
The monetary settlement is done via our accounts. A buyer of your domains transfers the demanded amount to our account. Once we have received the requested amount, you as the seller must transfer the domain to the buyer via AuthInfo. After closing, we retain a 10% commission from the amount as a service. The 90% will be transferred directly to your bank account.
Simple and fast processing
We handle payment processing, invoicing and customer service
Low commission
No cost risk, no fees only commission in case of success