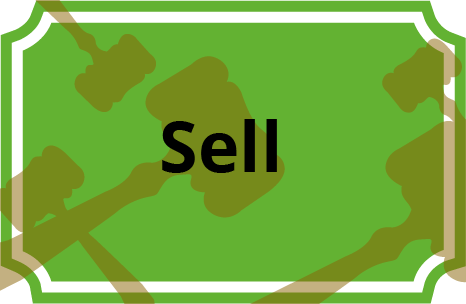 For sellers
(auction with nicsell)
Do you want to decrease your domain portfolio? You can now offer your domains for sale via nicsell.
Be sold by us all TLDs (domain endings), even if we currently only offer .de and .eu domains in our auctions.
At nicsell for both buyer and seller the simple processing is in the foreground. Therefore the only need from you is a list of domains including the auth codes that are still valid at least 14 days. Then we start a 14-day auction with the usual minimum price of €10.00.
For you there are no costs. If the domains are not sold, you have nothing to pay. If the domains are sold, we will take care of the payment, invoice and relocation management of the domains and assume customer support.
The reimbursement of the auctioned domains takes place on an attractive revenue-share model (rev-share).
Simple settlement (we need only domain and auth code)
We undertake payment processing and customer service
14-day auctions with

€10.00

minimum price per domain.
Attractive rev-share model
No cost risk, no fees